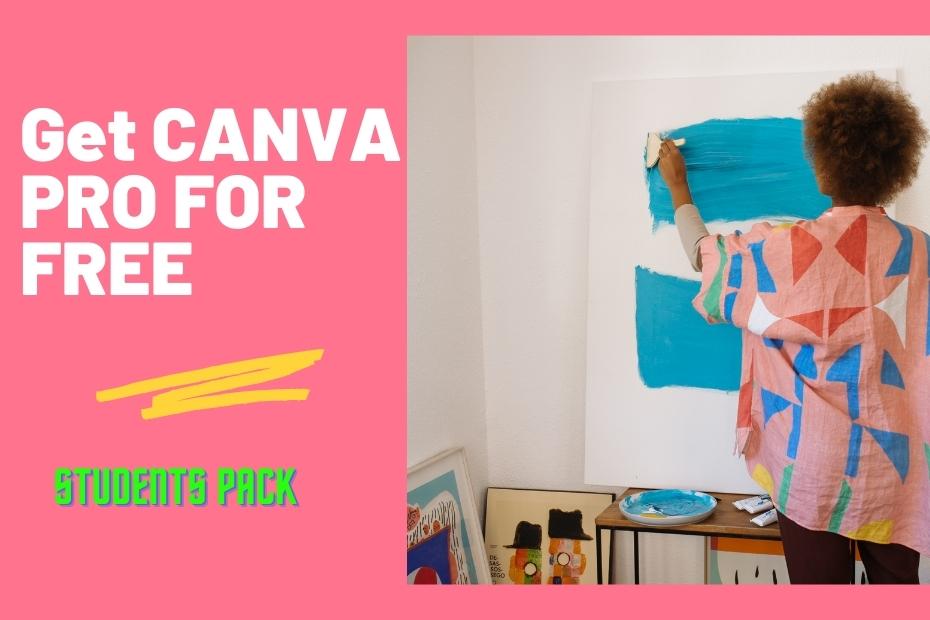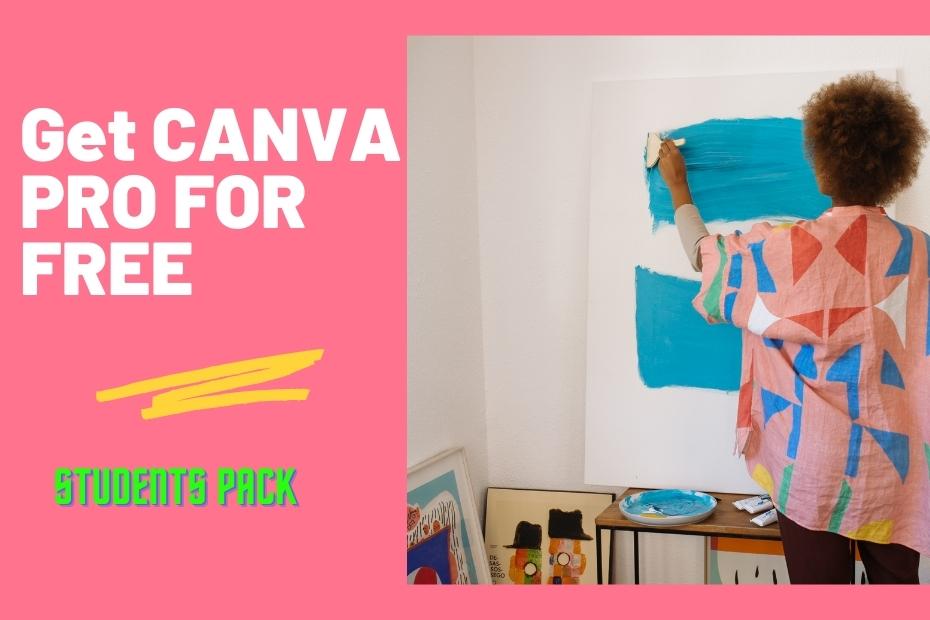 Get Canva pro for Free in 2022
What is Canva?
Canva is the alternative photo editing software to Photoshop which focuses on simplicity and utilization of inbuilt templates to speed up the creative process. Canva is the number one choice for freelancers that help them make money online. 
Canva is free for basic photo editing and also provides a lot of templates in the free edition. But the Canva pro opens up whole new avenues for graphic designers and freelancers. In this post, we are going to see the legitimate manner to get Canva Pro for Free in 2022. 
Canva Vs Photoshop
Canva has been designed keeping in view the requirements of "non Graphic designers" in mind. It has inbuild Fonts, icons, frames, design elements and thousands of paid and free templates. It is a web based photo editor and provides ease of use with a drag and drop editor. Whereas Photoshop is the bull of photo editing. It's a robust platform designed for graphic designers and professionals. But, It may be a little intimidating for beginners but it's a powerful tool. it's said, "if you can imagine it, you can do it in Photoshop".
Canva Vs Canva Pro
The free version of Canva offers sufficient stuff to get you started and start making your designs. However, the pro version is the beast. We can Compare the offered graphic elements offered in Both designs to get an Idea
Canva Templates
250,000 Free vs 420,000 Pro
Free Sock Photos/ elements
200K Free vs 750,000 Pro
Customer Support
Pro version includes customer support
The advantages are not limited to the number of graphic elements and templates included with the Canva Pro. There are some tools that are available in Canva Pro that are themselves sufficient to help you make money as a freelancer. The major tools included in Canva pro that make Canava pro worth it are as follows:-
BG removal tool
Canva pro offers a one-click background removal tool that can remove background efficiently from any photo. You can offer this service as a gig on Fiverr as well.
Photo Resize tool
Canva pro includes a magic photo resize tool that you can utilize one-click resize photos. You can create a design and then with one click can resize it for other platforms saving you a lot of time and effort.
SVG download
Canva pro offers the capability to download your designs in SVG format which is the default logo extension. So you can design and sell logos with the pro version of Canva.
So for the question "Is Canva pro worth it", Canva pro opens up the opportunities to make money in different streams and makes life easier.
Now coming to the question of how to get Canva Pro for Free in 2021? If you are a student, you can get Canva pro for free for 12 months.
Canva pro for students
The Canva has partnered with GitHub Education to provide Canva pro for free to students. You'll get a whole year of Canva Pro – that's $119 of value, with nothing to pay.
GitHub student pack
GitHub offers a GitHub student package that includes a number of free products for students that include design, security, coding platforms, free domain registrations and even Canva pro.
Registration for the GitHub student package is simple just visit the link –  GitHub Student Package – and register with your school, college or university email address.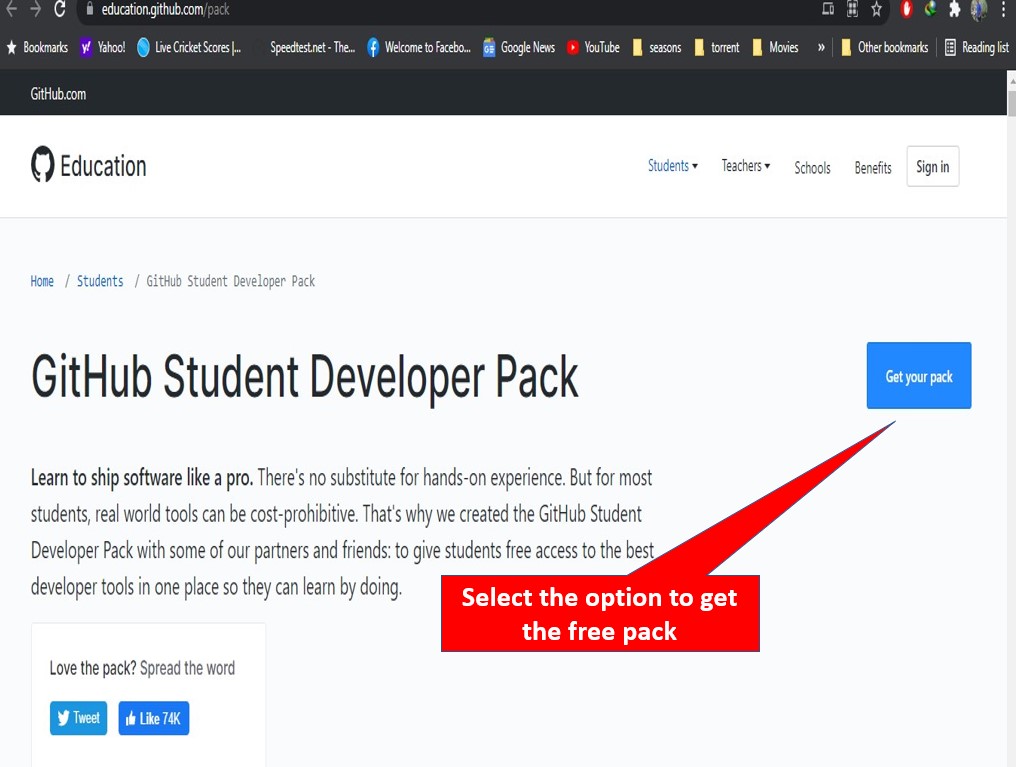 One thing that must be kept in mind is that you must have your university, school, college email address. You simply can not sign up with any Gmail or Hotmail email address.
It usually takes about a week to get your GitHub student developer package approved. Once approved, you will see the notification on your main page as shown in the following figure.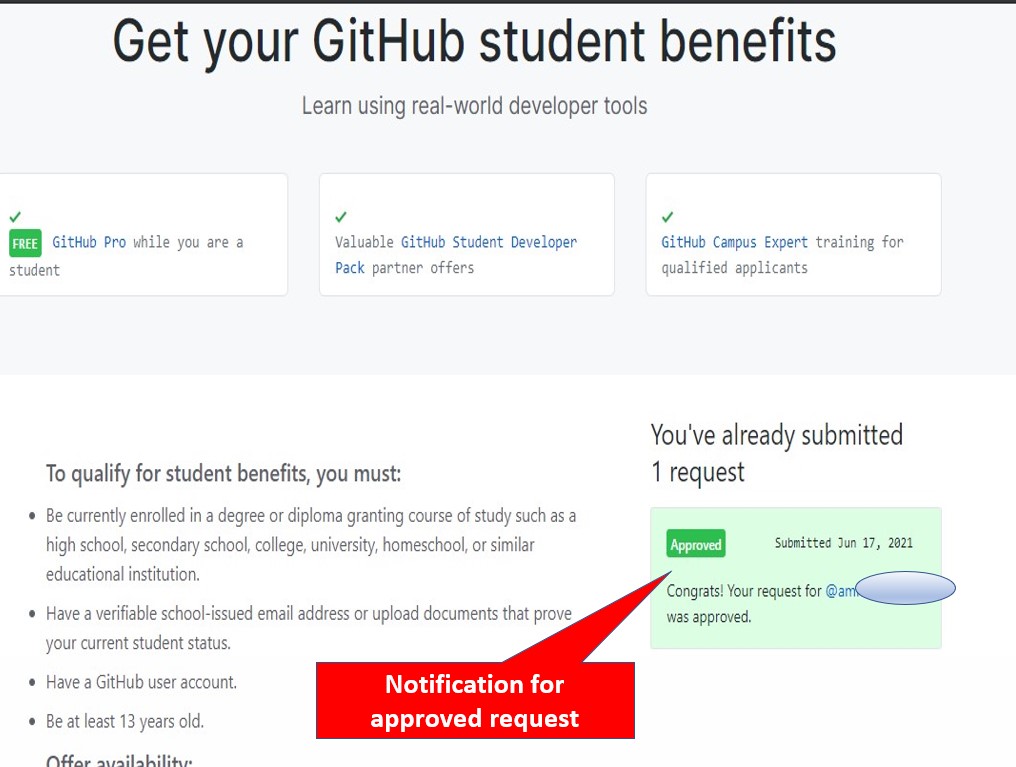 Now you just need to select Canva pro, Free for students and it will take you to the Canva website where you can create a new account or link your existing account to get 12 months Canva pro activated on your existing account. This is the official and legitimate manner to get Canva Pro for Free in 2021.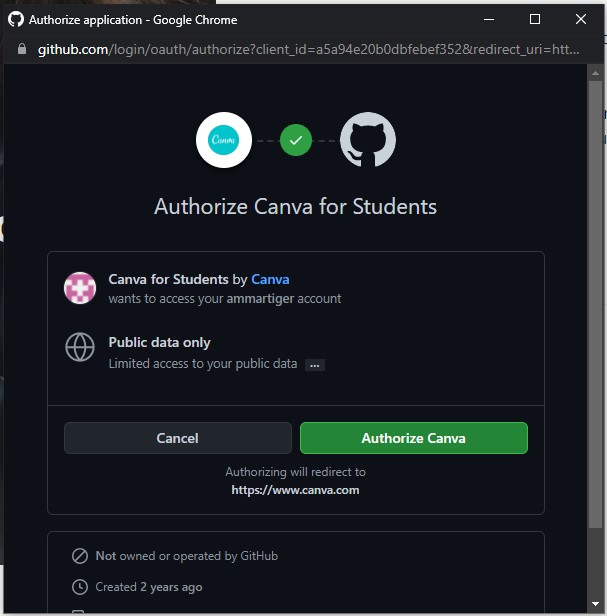 Canva pro for Teachers
If you are a teacher and you have your official credentials with you. You can also get your Canva pro for free as well. A teacher can also invite 30 students at a time to give Canva pro for free. So, a teacher can give away Canva pro for free to his 30 students at a time.
Visit the Canva Pro for Education page – Here to get started.
FAQ
What is Canva Pro?
Canva pro is a premium service that provides you with more than 70 million graphic elements and templates to help you achieve the perfect design. 
Is Canva Pro worth it?
Canva pro opens up unlimited opportunities with premium tools like background remover, magic resizer along a lot of graphic elements.
Is Canva Pro Free?
Canva pro is free for students and educators. Students can get Canva pro for free with the GitHub student developers package.
How students can get Canva Pro for free?
Students can get Canva pro free with Github students pack. Students can apply for a free Github student pack which also includes a one-year free Canva pro subscription.
How to Get Canva Pro for Free?
Canva offers a free pro package to students which you can get with your school or university Email ID by signing up for Github student Pack.
Disclaimer
The Post is only the views of the author and should not be taken as legal or financial advice.