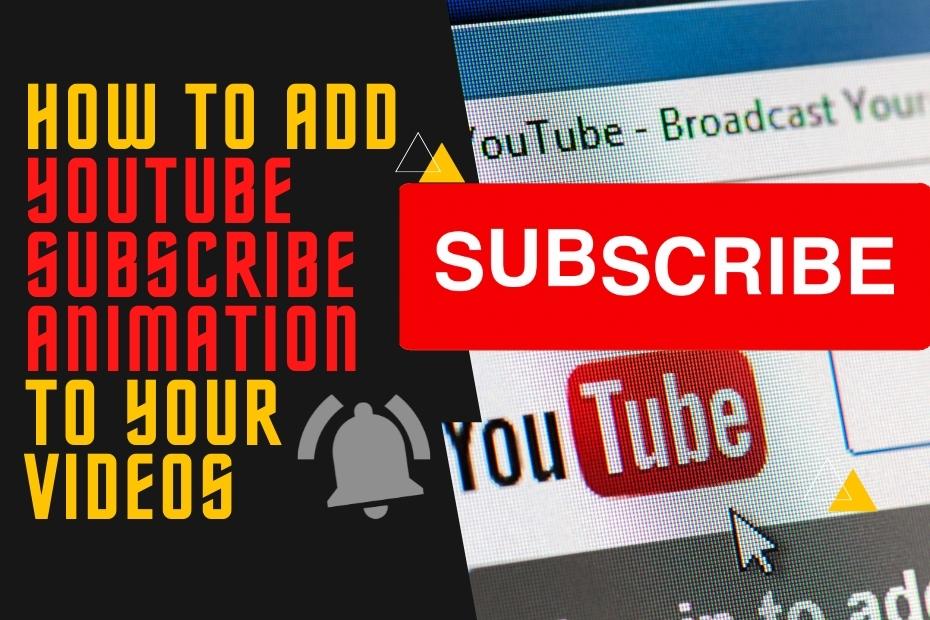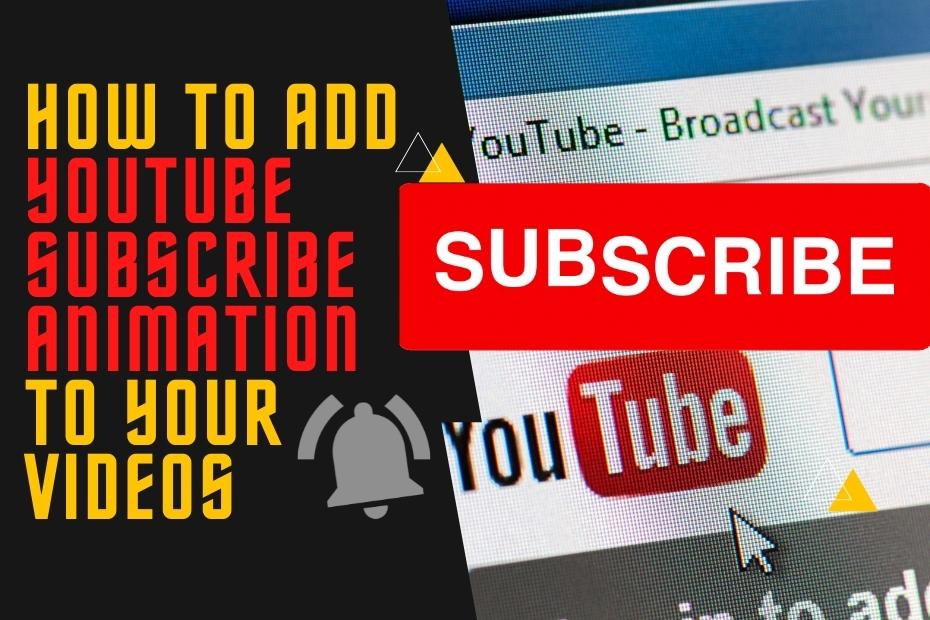 YouTube Subscription Animation
YouTube subscription animation is the small animation that YouTubers show you during their video to ask their views to subscribe to their channel. Subscribe animation motivates the users to subscribe to channel to grow the channel audience. In this post, I will show you how to add a subscribe animation to your YouTube videos easy and for free.
Increase subscribers on new Youtube channel
This post is especially for new YouTubers, who have just started their channel and looking to build their audience and reach. The subscribe animation during the video is used to motivate the viewers to join their channel.
Make Money with Video Editing Skills
Secondly, this is one of the best freelancing business ideas. Herewith with little work and training, you can offer video editing services to edit videos and add subscribe animation to your client's videos. The websites and tools I am going to share with you will let you create different styles of "Subscribe channel YouTube animations".
Download Youtube Subscribe Button Animation
The best source for "Youtube Subscribe buttons animation" is Pixabay.com. This website offers totally free photos, videos, illustrations. Go to the website, visit its Videos section and then search for a youtube subscribe video. You will get a lot of templates here. The best thing is that these templates are free to use commercially and there is no need to give any attribution.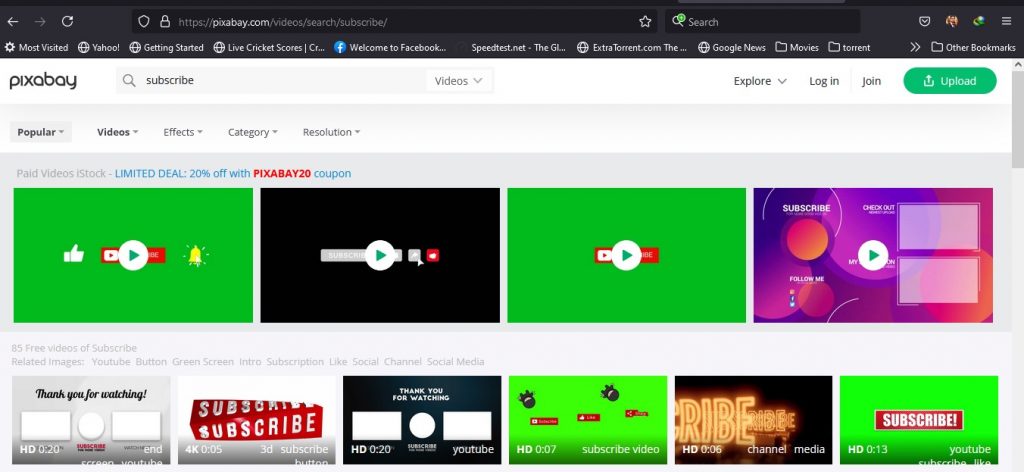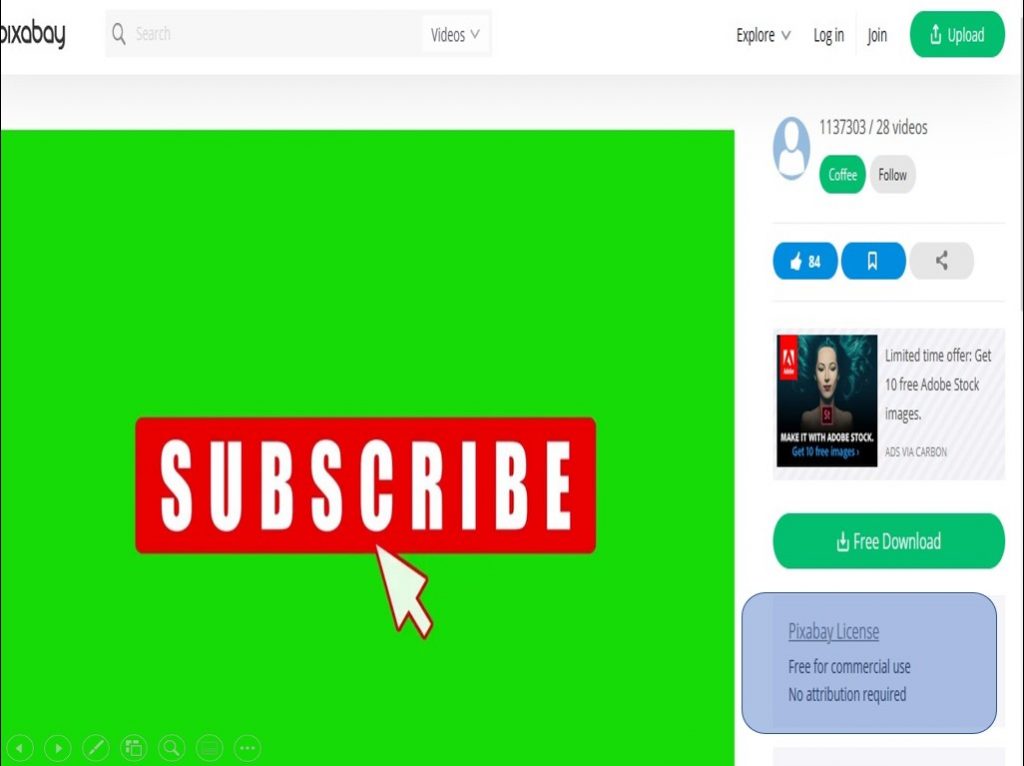 I will use one of these as an example for this video. Just click on it. And press or click free download. Download and just wait a little bit for the download to finish. Now we need to use a video editor to add YouTube subscription animation to our video.
Best YouTube video editor
The best YouTube video editor to add a subscribe button to your YouTube videos is Camtasia Studio. The software allows easy removal of the green screen from the video so that your YouTube subscription animation appears transparent. Camtasia Studio is a paid software. However, you can use the trial version to do the job. Follow the steps to accomplish the task.
Step-1 Import Youtube Subscribe Video in Camtasia studio
Once you have installed and opened the software, Just simply click on import media and select both your original YouTube video that you want to edit and YouTube subscription animation to get them inside the video editor.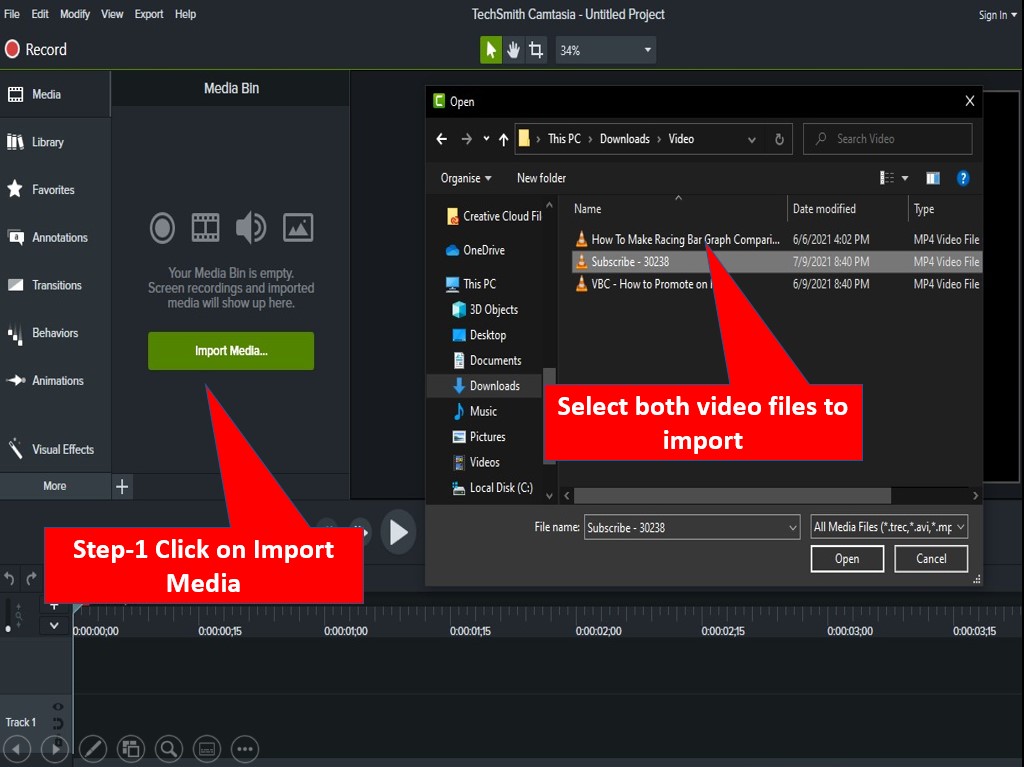 Step-2 Place YouTube subscription animation on Editing timeline in Camtasia
Once you have imported both your videos. Place your original video on track 1 by simply dragging the video and place YouTube subscription animation on track-2. Adjust it so that the subscription animation is exactly at the time where you want it to appear.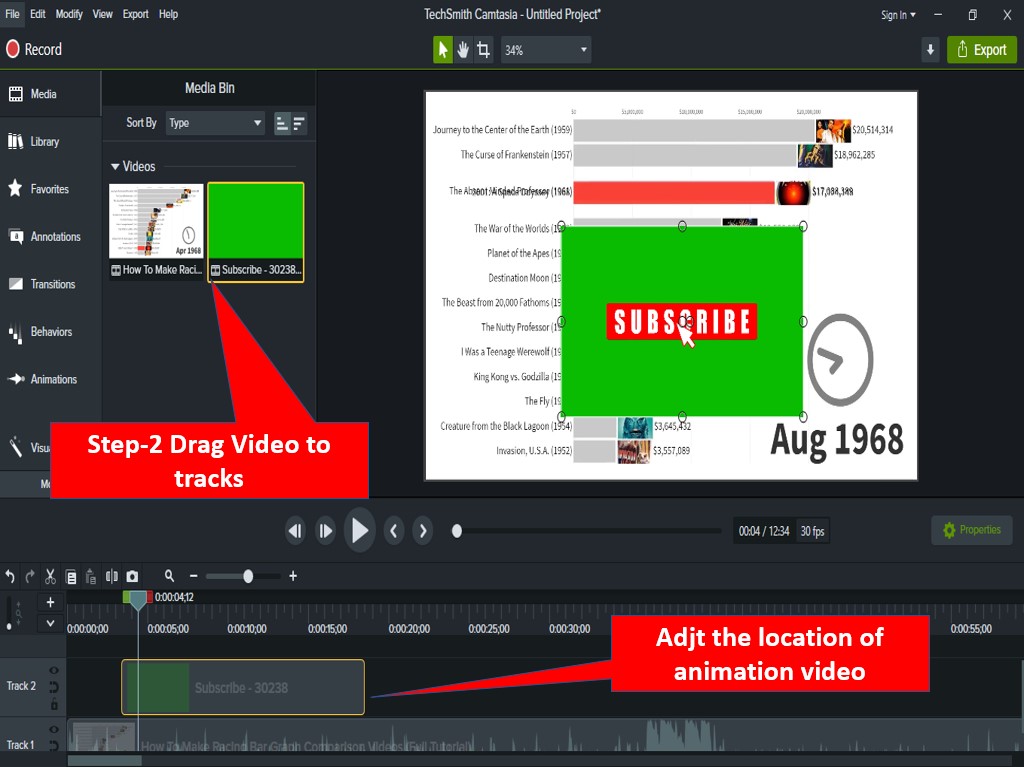 Step-3 Resize the Youtube Subscribe Button and add a colour removal effect in Camtasia
So you can see we have this green colour in YouTube subscription animation and we need to remove it. Camtasia offers very strong and useful visual effects. Simply drag the "remove a colour" effect inside your video and then choose the green colour and we will get a transparent background of our video. Now resize it and place it where you like it.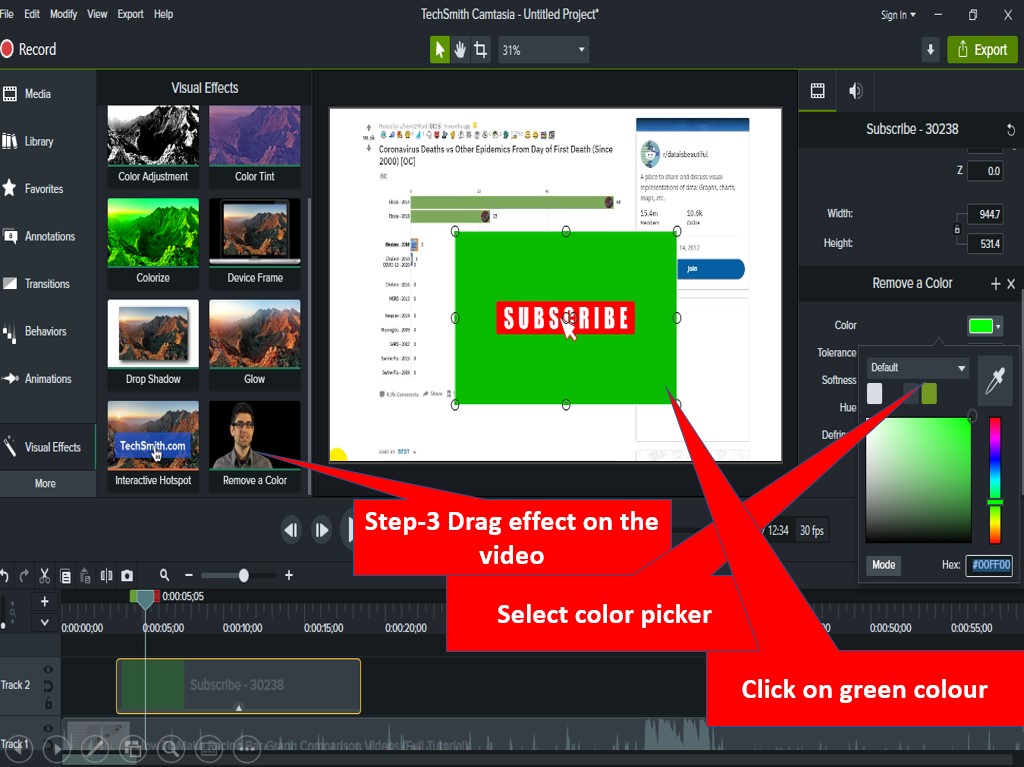 Now you can export the project as a local file and you will have the YouTube subscription animation added to your video.
Bonus Tip – Changing sound
Maybe you are wondering how to change the sounds as you don't like this notification sound. You can download any royalty free sound and add it to the timeline.
Freelancing Business Idea with zero investment
If you go back to Pixabay, you will have a lot of templates. You can use these templates in Camtasia,  Aftereffects or whatever software you are using. You can make a Gig on Fiverr and sell your service of adding the YouTube subscription animation button for a 5$ service. In this manner, you can earn money with simple video editing on Fiverr.
FAQ
How to download a Subscribe button for your Youtube Videos?
You can Download free subscribe button videos and animations from Pixabay.
What is the best Youtube video editor?
Camtasia is one of the most powerful video editors for Youtube which you can use to edit your videos for Youtube.
How to start freelancing with Video  Editing?
You can offer your service on Fiverr to add a subscribe button animation to videos. You can use camtasia video editor and stock footage from Pixabay.
Disclaimer
The Post is only the views of the author and should not be taken as legal or financial advice.